My Team
As a Financial Representative for the Northwestern Mutual, I am committed to helping my clients whether they are concerned for their own financial needs or those of their family or business. I don't do it alone. Here you will find a listing of the people who help make it happen.
Together, we stand committed to providing the best customer service possible. If you have a problem or need assistance at any time, please let us know.
My Associates
Bryce Burch
Financial Represenative
Bryce grew up in the Humble, Texas area and attended Houston Baptist University on a basketball scholarship. Bryce received his Bachelor of Business Administration and Management degree in 2002. Upon graduation, Bryce Burch traveled for seven years playing professional basketball in 10 different countries around the world. Bryce Burch is married to Jennifer and has one son, Bryce.
My Staff
Georgia A Robinson
Associate Financial Representative
Office 346-231-7214

How can Georgia help you?
Investment setup and Transactions
Underwriting and Application Questions
 Account and Servicing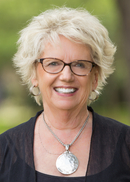 Elizabeth J Wohlgemuth
Marketing Assistant
Office 713-266-0775